Focus
Windows
Windows Server, Workstations and Application Support.
Mac
Apple Mac, Mac Server and iOS Support.
Linux
Linux Server Support
Networks
New Networks, Maintenance and Additions to Existing Networks, Firewalls, Wifi, etc…
About
While the company hasn't been around very long I have.
I've worked in IT since 2004 here in the Cleveland area.
I have experience working with networks, servers, databases, office and enterprise applications and end user support. In addition to working closely with clients to manage their big picture goals and day-to-day needs, I am focused on providing a strong link between technology and business requirements. I provide clients with creative solutions, individual attention and detail-oriented project management. I am proud to support many clients — varying in size, sector and service need.
I have designed, developed and implemented numerous server networks. My experience includes web-based service infrastructures, configurations of Active Directory, SharePoint and SQL Servers, enterprise architecture review, technical infrastructure review, and IT Strategic Plan development. I work with a wide range of technology vendors including, Cisco, Apple, Dell, Synology and Datto, in the areas of networking, wireless, backup, security, SANs, servers, and virtualization.
I also excel at general problem solving and finding large and small technical solutions.
Email Migrations

Making the world safe for email! ®

Networking

Putting the "Working" in networking!

Data backup /disaster Recovery

Backing up your crap! ®

End-User Support

Everyone hates IT, let me hate it for you! ®
Me
A little bit about me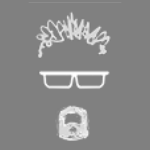 Yes, by following my passion and applying my skills, I have made it possible for my Mom to tell her friends "My son is in computers!"